Product & Commercial
About Product & Commercial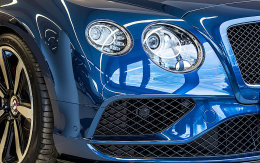 With so many businesses using the internet now, good images of your product and company are more important than they've ever been because people do not want, or maybe don't have the time, to spend reading endless text. Good images really do speak a thousand words and in an image based world the better the images, the more likely they are to attract attention and sell your product and company.
I undertake a range of product, commercial, architectural and lifestyle photography commissions, along with design and editing work, and produce the quality images you need. I can either follow your own brief exactly, or I can contribute my own artistic input to help promote your product and company in the best possible way
Rates are flexible and are designed to suit all pockets.
A comprehensive after sales service including backup and retention of images for up to five years is part of the package.
Full and current Public Liability and Professional Indemnity insurance is held.
Recent commissioners include: Hall & Woodhouse (Badger Ales), Sixpenny Brewery, The Dorset Pie Co, Blue Isle Interiors, The Classic Architecture Company, Hampshire Bentley, A.S Sushi & More (Dorset Sushi), Sculpture by the Lakes, Bride Valley Vineyard and many independent small businesses and estate agents.
I am a contributor of images to Dorset Magazine, Dorset Life, Dorchester Life and Arkadia Magazine.
Please call me for an informal discussion about your requirements and services offered, or email me for a quote / rate card.
To see sample images of my work please use the drop down menus above under Product & Commercial.
email: kris@southernscenicphotography.co.uk
T: 01308 482456
M: 07821 730750
Ref:
Date:
Location:
Photographer:
Ref:
Date:
Location:
Photographer: