Ref:
Date:
Location:
Photographer:
Ref:
Date:
Location:
Photographer:
Travelling Light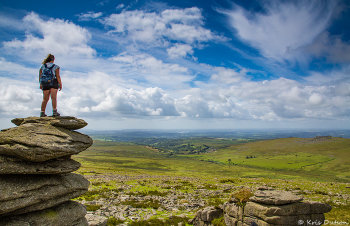 So do you really need to cart a ton of gear on a photo expedition?
Well, I've just returned from a week away in Cornwall and Devon with the majority of the time spent on Dartmoor and Bodmin Moor, and decided to see how little gear I could get away with. I finally decided on my Canon 5D MKIII body, EF 24-105 f/4 L IS attached, EF17-40 f/4 L, a 2 stop ND grad, a spare battery and spare cards. I also decided that with the available daytime Summer light, the wide dynamic range of the MKIII and its superbly clean high iso performance along with the fall back of the image stabilised 24-105 that no tripod was needed, just my small bean bag to support the camera on one of the many chunks of granite littering the moors if I was desperate....and it worked. I reckon I ended up with some decent images worthy of printing for my portfolio and, judging by sales so far, so did a fair few of my customers and followers.
So no, you don't need to hire a pack horse the next time you go tramping across the moors.
Blog & News

Thoughts, ramblings, tutorials, hints and tips, but not necessarily in that order...